We have lots of plate options here at Discount Registrations!
30/03/2022 15:14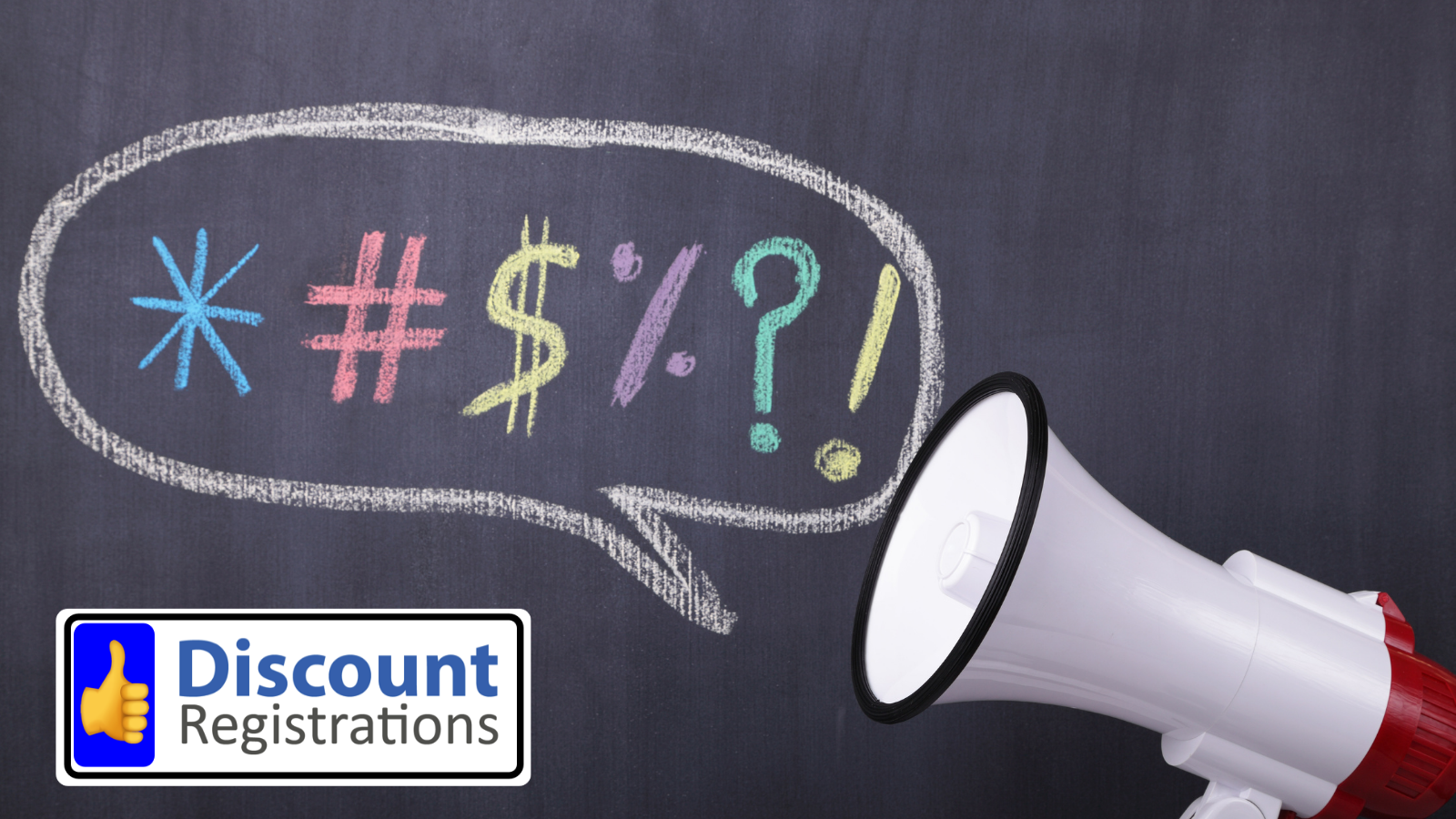 Did you see the news lately that there has been a clamp down on number plates that announces list with Covid-themed registrations & swear words out from the DVLA? Among the plates banned this year were F22 KER, BA22 TRD, A22 HLE, and TU22 URD. Covid-themed plates that have been blocked, including CO22 RNA, CO22 ONA and CO22 VD. Do not fret though as we still have plenty of options here at Discount Registrations here for less and we ensure we follow all regulations.
What kind of personalised number plate can I get for my car?
Here at Discount Registrations, we make creating a cheap private number plate easy. All you need to do is type your perfect number plate into our search box, and our smart software will immediately scan thousands of available number plates for matches. With us, you don't have to memorise all the DVLA rules about numbering conventions: we do that for you. We'll return number plates that are as like your original number plate search term so that you can decide which you'd prefer for your vehicle. We explore more options to inspire you below.
Need some inspiration for choosing a cheap private number plate? Look at some of these ideas.
* Name. Choose a number plate that says a person's name.
* Be Exclusive. Tell people that you're "number one" or the "master."
* Animals. Love dogs? Cats? Let your registration plate communicate your passion.
* Hobbies. Football, golf, polo - you can include them all in your personalised registration.
* Cars. If you're a petrolhead, include car terms like V8 or V12, "turbo" and "power."
* Family. Talk about your relations: "bro," "sis," "mum" and "dad."
* Jobs. Tell people what you do: "doc," "vet," and "law."
How do I get my cheap number plate fast?
Getting your new private number plate is faster than you might think. How long your registration plate takes to arrive depends on what type of cheap personalised number plate you want to buy.
* Unissued Number Plates. Here at Discount Registrations, we can complete unissued registration plate transactions between 3 and 15 working days, on average.
* Registered Number Plates. If the registration plate that you want is already on another vehicle, it can take up to one calendar month to complete the transaction.
The process of transferring the ownership of a new personalised number plate begins after you pay. Our goal is to ensure that you receive your new cheap personalised number plate as soon as possible. With us, you avoid all the hassle of going through the transfer process yourself and you ensure that your new license is registered in your name and that your vehicle is road legal. The length of time that it takes to complete the registration transaction depends on a range of outside factors, including the speed at which the relevant authorities process your documentation.
So, get in touch and start the process today.